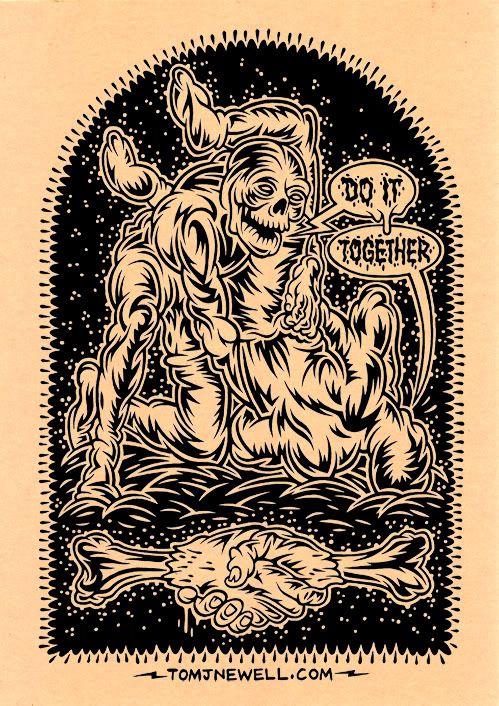 My friend,
Del Hardin Hoyle
has put together a group show with work from loads of great artists and a good old 'all for one and one for all' spirit that you can read a bit more about on Article Magazine's site
HERE
.
The DO IT TOGETHER exhibition is up in The Forum, Sheffield for the next few weeks and I've got a few bits of work all up in there.
There are a limited number of A3 prints of this image available exclusively from
Syd & Mallory's Boutique
, round the corner from the show in The Forum Shops.
Each one is printed on a nice brown card stock and is signed & numbered. They're £10 each and the money from the first one sold will go directly to one of the other artists in the show, picked at random.
There're also a few A4 copies of the print which will be given out to lucky members of the public in Newcastle as part of the
Papergirl Newcastle
event later on this month..