The Carol-Anne Showband Reunion gigs that we reformed to play a few weeks ago were a whole heap of fun. (Click HERE for a recap of what they were all about.)
My buddy Shaun's visit was short but totally SWEET, and we were completely blown away by all of our family, friends and fans packing out Bungalows & Bears in Sheffield and singing back every word to us whilst
dancing "holes in their soles" and
shedding "tears in their beers".. (Apologies if I misquoted you there, Ben.)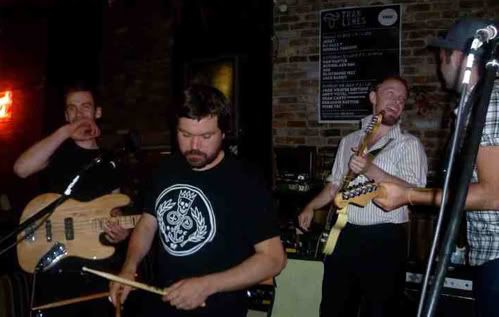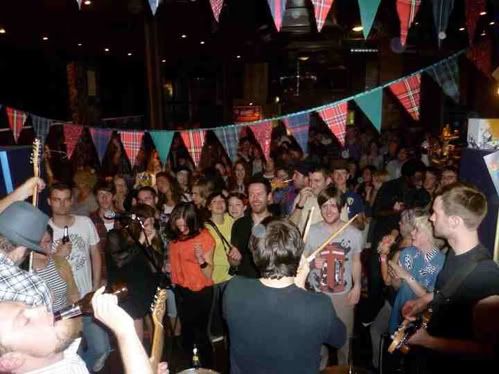 ..In between the two gigs we played up in Sheffield, I popped down to Bristol to take part in the 'Asylum Harbour' live drawing event with the rest of The Dead Sea Mob.
Have a read about how that went down
HERE
, check out some more photographs of the event
HERE
, and read about our new Mob member,
Dan Mumford
...
HERE
.