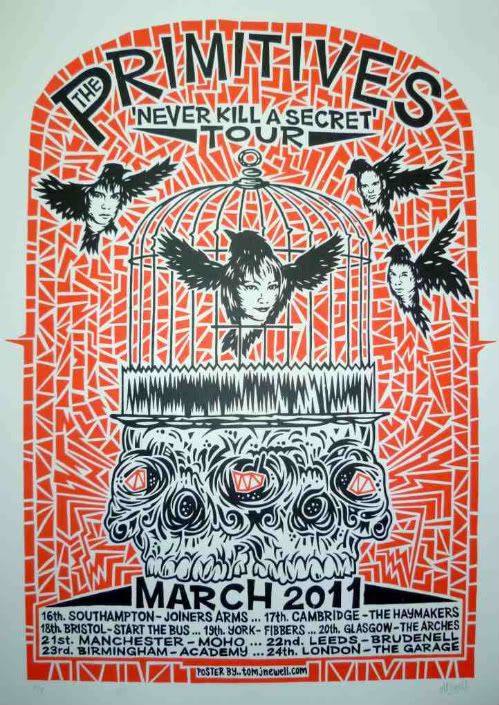 Here's a photo of a new gig poster print that I designed for The Primitives' 'Never Kill A Secret' March '11 UK tour.
My friend Lauren screenprinted them up for me and they'll be on sale at the band's upcoming gigs. Somewhere in the red triangle shapes it even says 'TA LAUREN' to thank her for helping me out.. I should probably also thank Jonny Strangeways for putting the band in touch with me in the first place.. 'TA JONNY'.
And while I'm on the subject of 'Da Mob', here's a sweet little taster of the awesomeness that is to come from them/us..