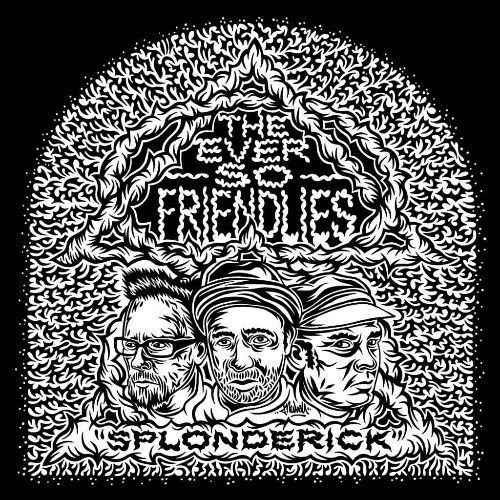 ..I just drew this EP cover for one of my very bestest pals, Shaun and his band 'The Ever So Friendlies'. They're rockin' hard out in Taiwan so if you find yourself out that way and you like your musical doings done right, look 'em up. I'll post a link to some of the music from the 'Splonderick' CD as soon as it's available to link to.
I'm really into these Italian Fresco/tombstone type shapes at the moment. The rounded top and flat back n' sides seem to sit real swell on the page, and that's probably why I rocked 'em out for Shaun's cover art and for The Primitives gig poster that I did the other week..
The band were chuffed to bits with the prints. I signed and shipped them out a few days ago and they'll be a hundred copies for sale at the shows on their upcoming tour.
Here's the front room mid-signing session with a sneaky peek of my
Inkygoodness
Totem Pole, which I just finished ready to pack off to Berlin for the
Pictoplasma
fest.
More photos of all that coming soon.