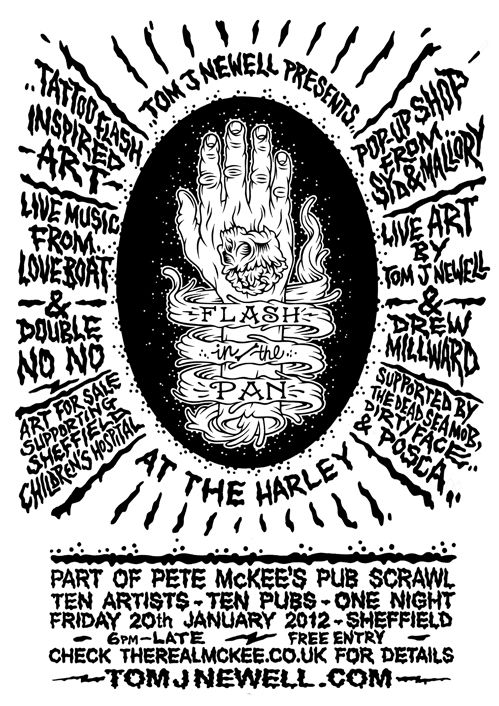 ..Following the last post on my 'Flash in the Pan' show that's going to be making up one tenth of Pete McKee's Sheffield 'Pub Scrawl', there's been an official announcement of where each of the ten artists involved will be exhibiting.. I'm happy to announce that I'll be cluttering up The Harley with art and music and I'll be doing it with the help of some talented friends.
There'll be live music provided by Love Boat and Double No No, a Pop-Up Syd & Mallory Shop featuring the launch of a 'Syd & Mallory X Tom J Newell' range of t-shirts and accessories, a live drawing collaboration by me and Drew Millward, and there'll be a collection of one-off, affordable artworks with all proceeds going to the Sheffield Children's Hospital.
The whole event has been kindly supported by The Dead Sea Mob, Dirtyface, Posca and the lovely folks who've put the whole Pub Scrawl event together.
Clickety click your inevitable attendance here..
..and check out where the other artists are shacked up here..