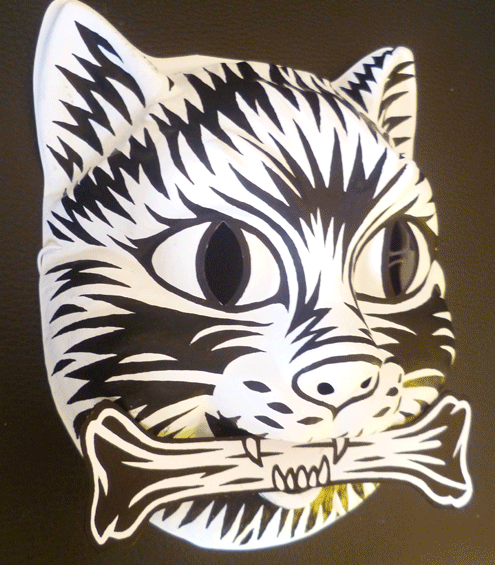 .
.I've got far too much on at the moment to get sidetracked with things like this, but when I saw this 'Decorate-Your-Own-Cat-Mask' in a pound shop the other day, I couldn't resist taking it home and Posca-painting it up to look like the 'Cat with a Bone' character that featured on my first Dead Sea Mob Flash Print.
Next week The Mob hits Manchester for our Fimbulvinter Event, and our good Cap'n, Chairman Meow might be lucky enough to get her paws on this as thanks for all her hard work for The Mob over the past year.
The Kraken Rum just got on board with The Mob too, so they'll be loads of awesome art and booze up for grabs in the Fimbulvinter Raffle.. See you there!