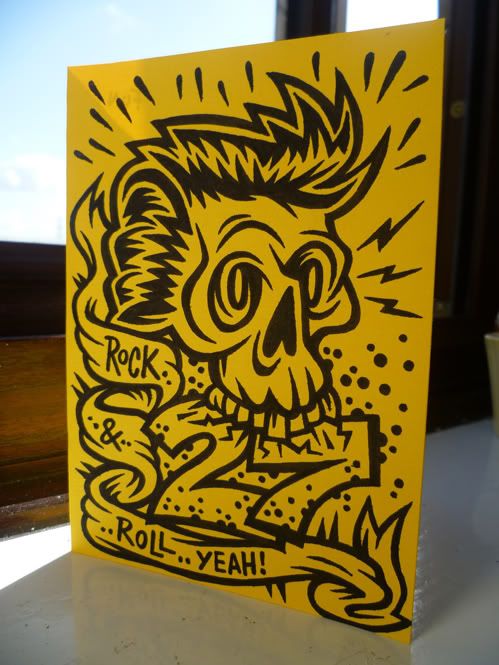 ..It's my sister's birthday today. I sent her this card yesterday, but I don't think she's got it yet so I thought I'd whack it up on here so she could see it. "Happy Birthday, sis!" .. You should all swing by her recently opened online boutique n' pick something up, too..
I scribbled out the card yesterday morning (
Posca
on Paper) before heading out to the HMS Belfast where
The Dead Sea Mob
did some live Posca painting in aid of the amazing
Sea Shepherd
.. More about that'll be up on here soon.