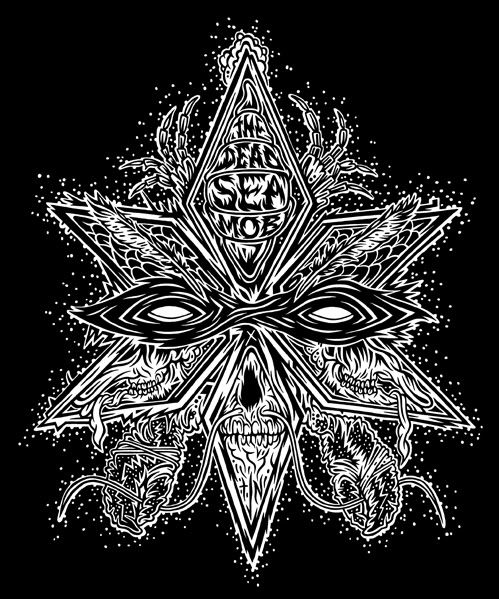 Here's a drawing I just did for The Dead Sea Mob's new Artist Series T-Shirt collection. After the classic
DSM logo tees
(which've been selling out fast!), this is the first release of different designs that'll be popping up on the recently opened
Dead Sea Mob Shop
.. They'll soon be more on the way over the coming months from the other Mob members and from special guest 'Mates of The Mob' artists.. Keep 'em peeled.
The 'Mobster Lobster' tee is limited to an edition of 50 and it's a top notch white ink on black t-shirt job from the folks at
White Duck Screenprint
.
The DSM Shop is just part of The Mob's brand spanking new website, which hit the World Wide Waves yesterday thanks to our very own Buster Chee and Cap'n Carla AND the awesome people at
Clutter Magazine
.. Get it checked out..