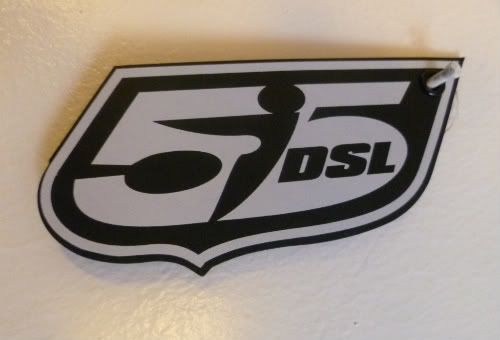 I popped back to the 55dsl store yesterday and painted summat in their changing room. The Dead Sea Mob show upstairs in the Studio 55 gallery is gonna come down next week, but this piece should be sticking around in the London Flagship Store for a bit longer.
I got it done in a few hours using a couple of black Poscas and it's based on the original 55dsl logo (above)..
Godmachine
pointed out the angel silhouette in the negative space of the '55' so I got carried away with that as an idea.
I also wanted the piece to be a tribute to the moment when
Drew Millward
boshed Slayer's '
Angel of Death
' out on the shop's stereo when we were installing the show... scaring off a few of the more sensitive customers in the process.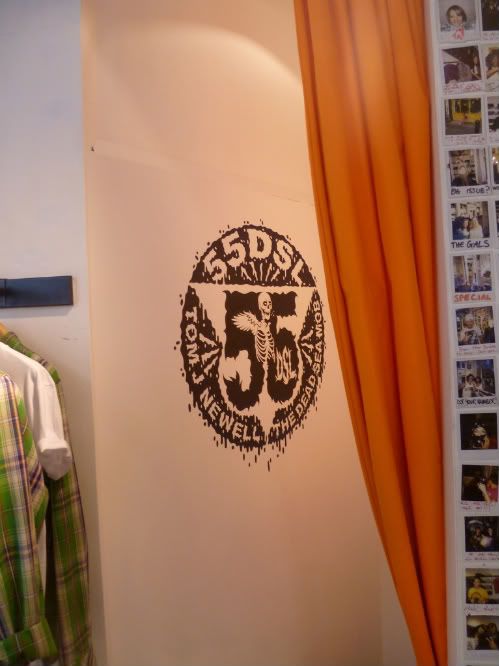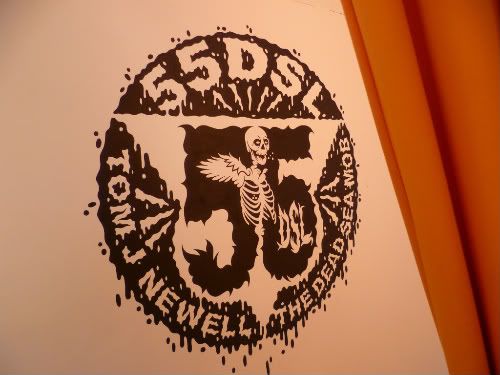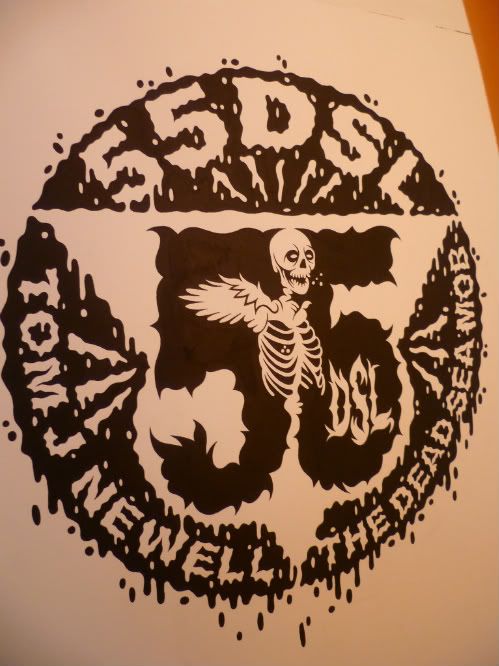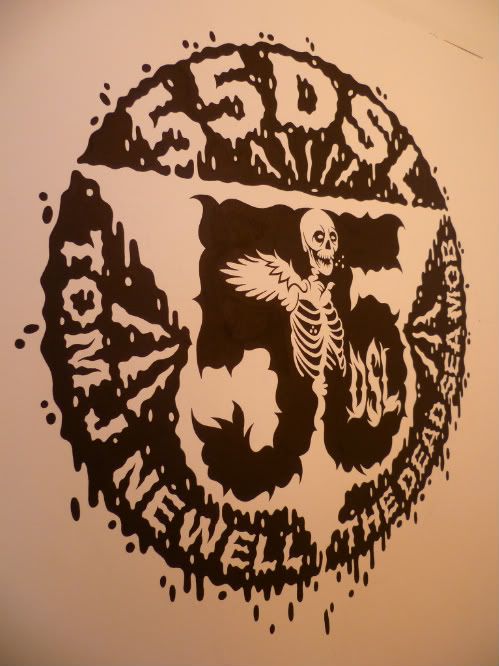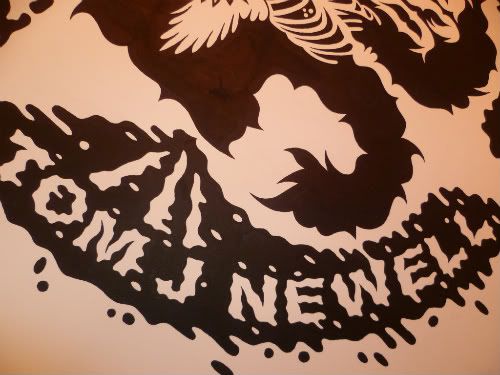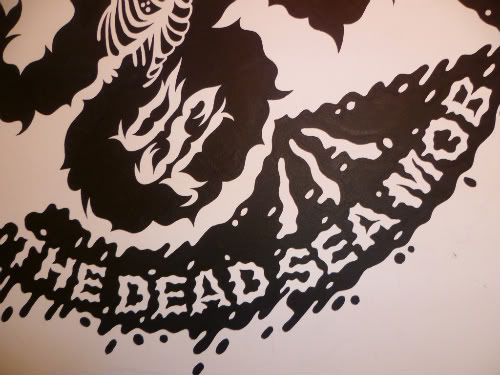 55DSL x TOM J NEWELL x THE DEAD SEA MOB