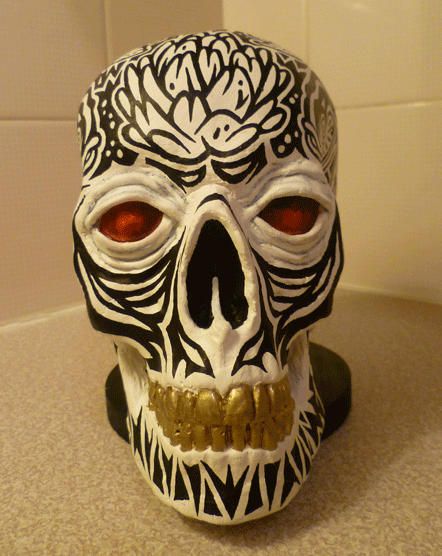 I've been waiting to post this for a while, and now that we're clearing a bit of space in
The Dead Sea Mob Shop
with a big sale on the stock, it should be up in there and available to buy soon. Head over there and snap up what's left of the awesome t-shirts and prints and look out for this and some other exclusive stuff popping up on the virtual shelves soon.
It's an actual size, plaster skull on a wooden mount. I built it up using Milliput and decorated it with black Posca, gloss red paint for the eyes and gold paint for the teeth.
keep an eye on my
twitter
and
facebook
pages or contact me directly at tomjnewell@gmail.com if you're interested.
...